Innovation. Expression. Enlightenment.
College of Arts and Sciences
Limitless illumination
In pursuit of an ever-enlightened world, we champion imagination, collaboration, and experimentation to engage students' intellects and hone their analytical, creative, and communication skills. Through this effort, we reach beyond disciplinary boundaries to illuminate bold solutions to the challenges of our interconnected world.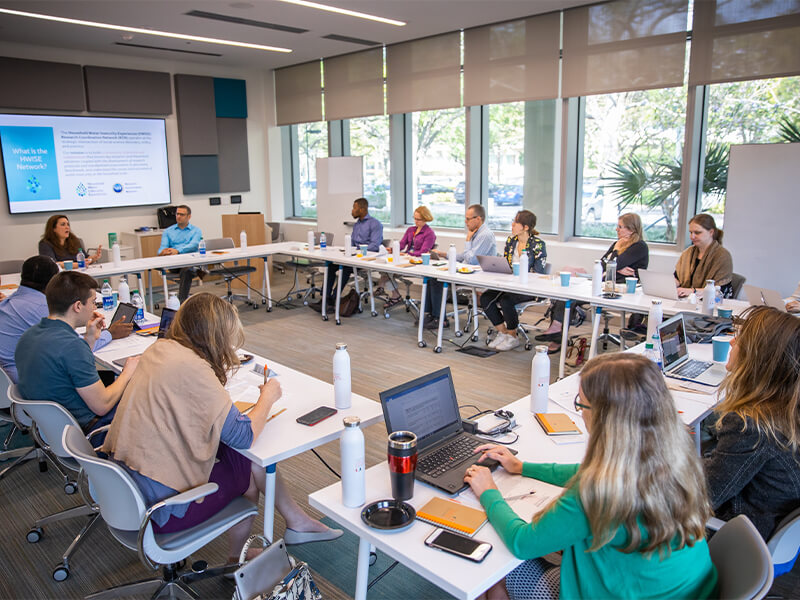 From foundation to future
The arts, humanities, and social and natural sciences have long been the foundation of higher education—growing students' capacity to grasp the intricate, illuminate the ambiguous, communicate the complex, and manage the contradictory. These skills matter more than ever when viewed in light of the challenges facing humanity today and our plans to solve them tomorrow.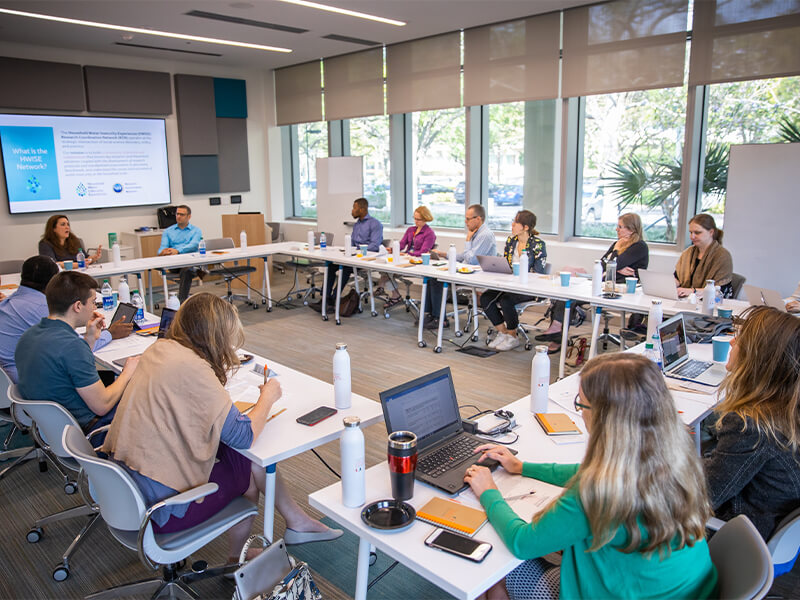 A glow that radiates around the globe
Bold solutions for a brighter tomorrow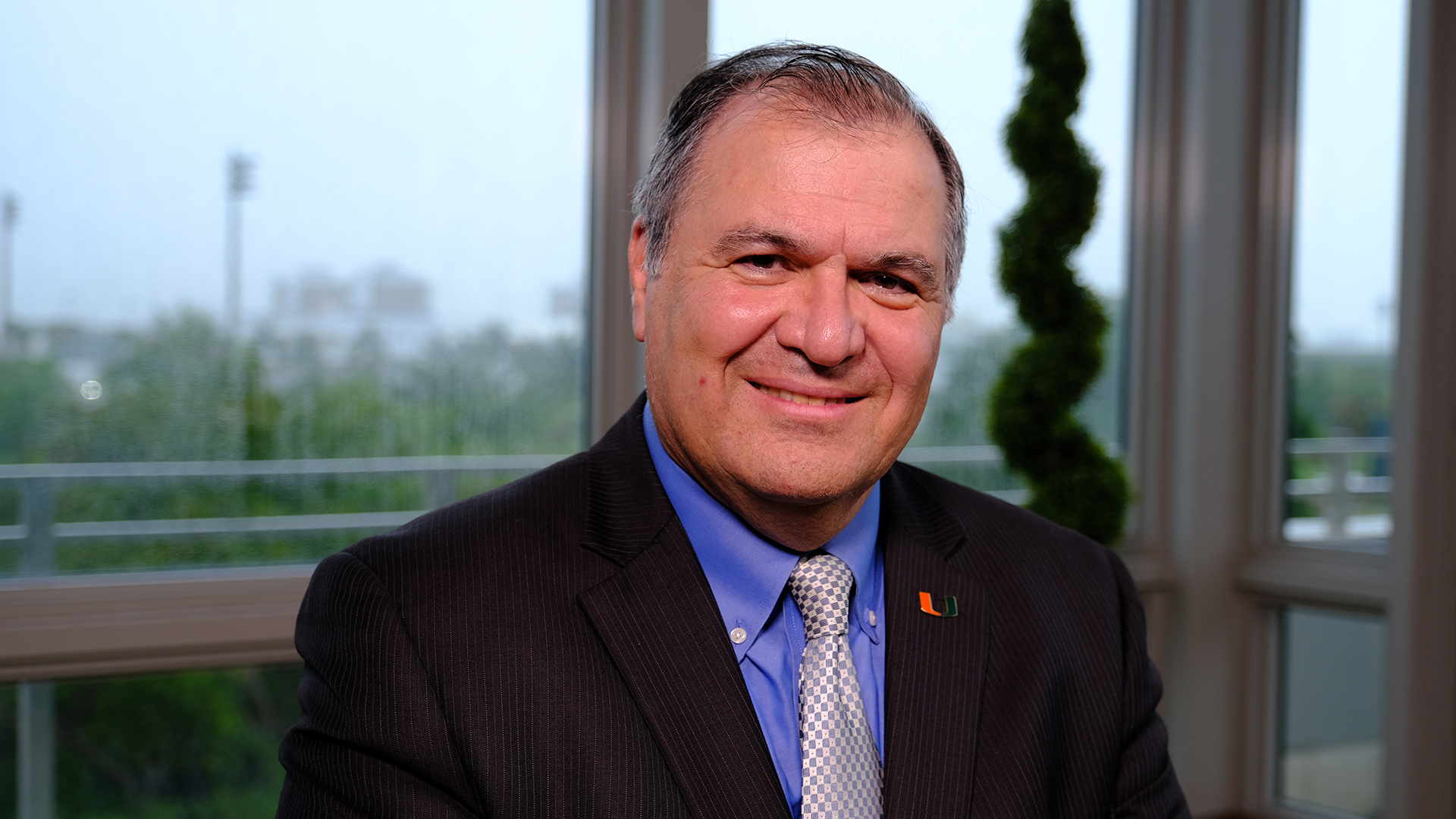 Through scholarship, collaborative research, and creative expression, the College of Arts and Sciences is poised to build ideas and knowledge that can contribute real solutions to complex challenges facing Miami, the hemisphere, and the world. Challenges like climate change, environmental degradation, global migration, population displacement, poverty, cultural conflict, and many more. With a strong liberal arts education, new generations of problem-solvers and global thinkers can confidently lead us to a healthier, more humane world.
Brighter from the start
Strengthening our core
The largest and oldest among our academic units, the College of Arts and Sciences employed the University's first faculty member, enrolled its first student in 1926, and has a legacy of graduating some of modern history's brightest minds.
of students take an arts and sciences course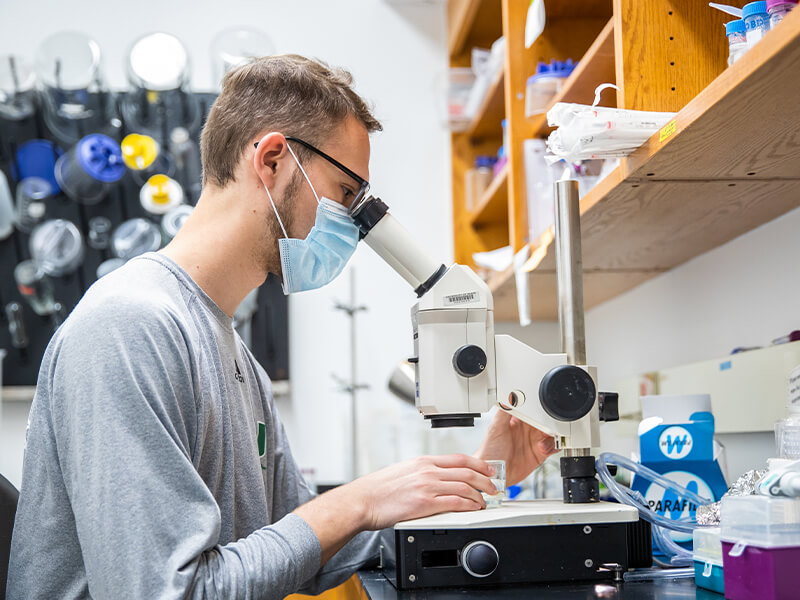 Advance scientific, social, and cultural understanding
Our unique location provides us with a living laboratory and the best resources to find answers to our planet's most pressing challenges.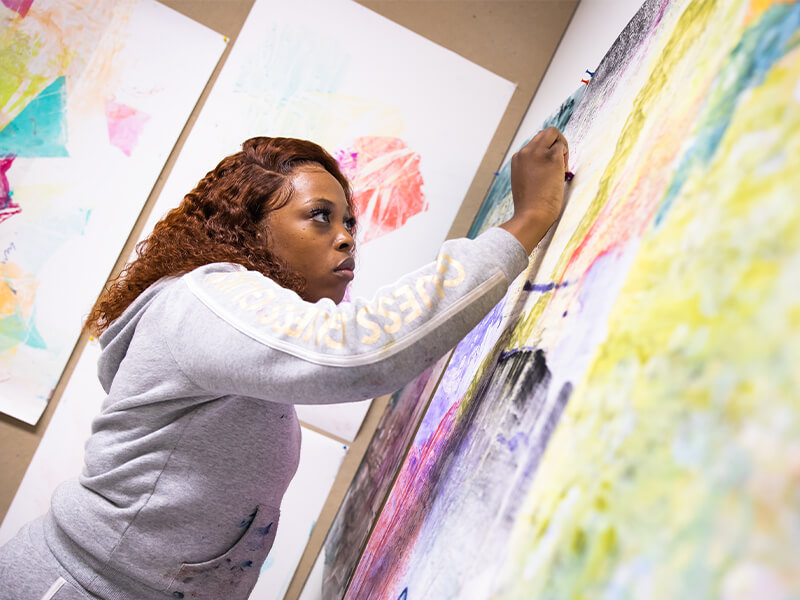 Align, elevate, and amplify the arts
Amplifying an environment for all to create, innovate, and inspire—to enrich our shared human experience.
Accelerate discovery in basic and applied science and mathematics
Inquiry and discovery come together to yield breakthroughs to better understand our humanity and advance solutions to global issues.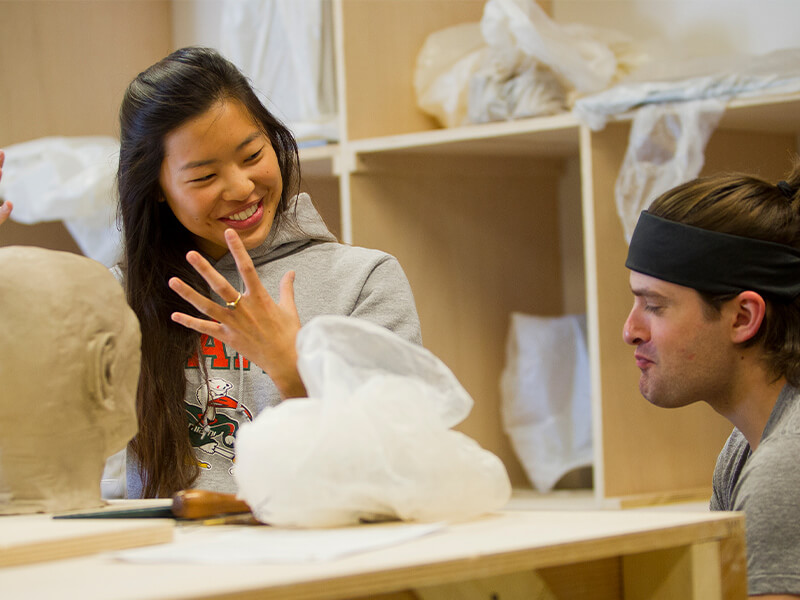 Maximize access to the benefits of a liberal arts education
Providing opportunities for talented students through undergraduate scholarships, graduate fellowships, and experiential learning.
Enhance understanding of the human mind
Accelerating the pace of discovery in this last great scientific frontier to promote well-being for all.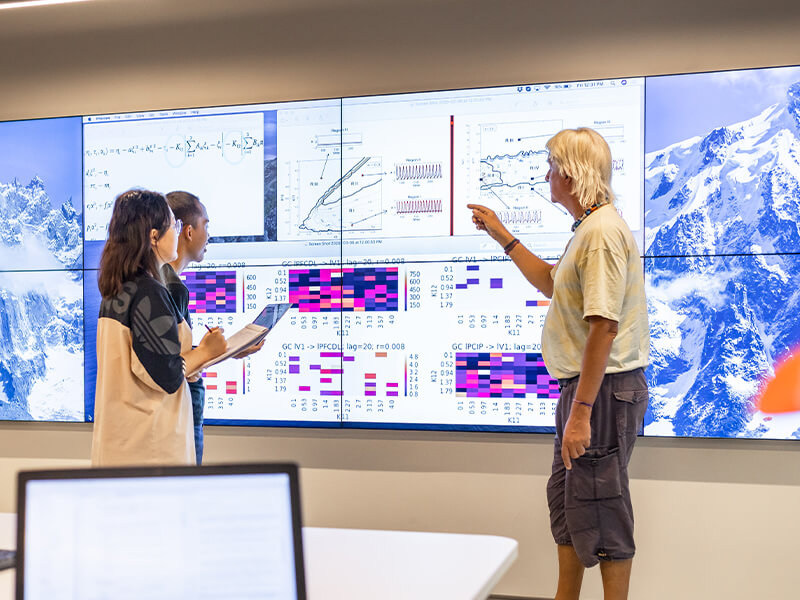 Seek greater awareness of global societal challenges
Finding innovative solutions to today's most pressing global societal challenges through leading-edge research, teaching, and service.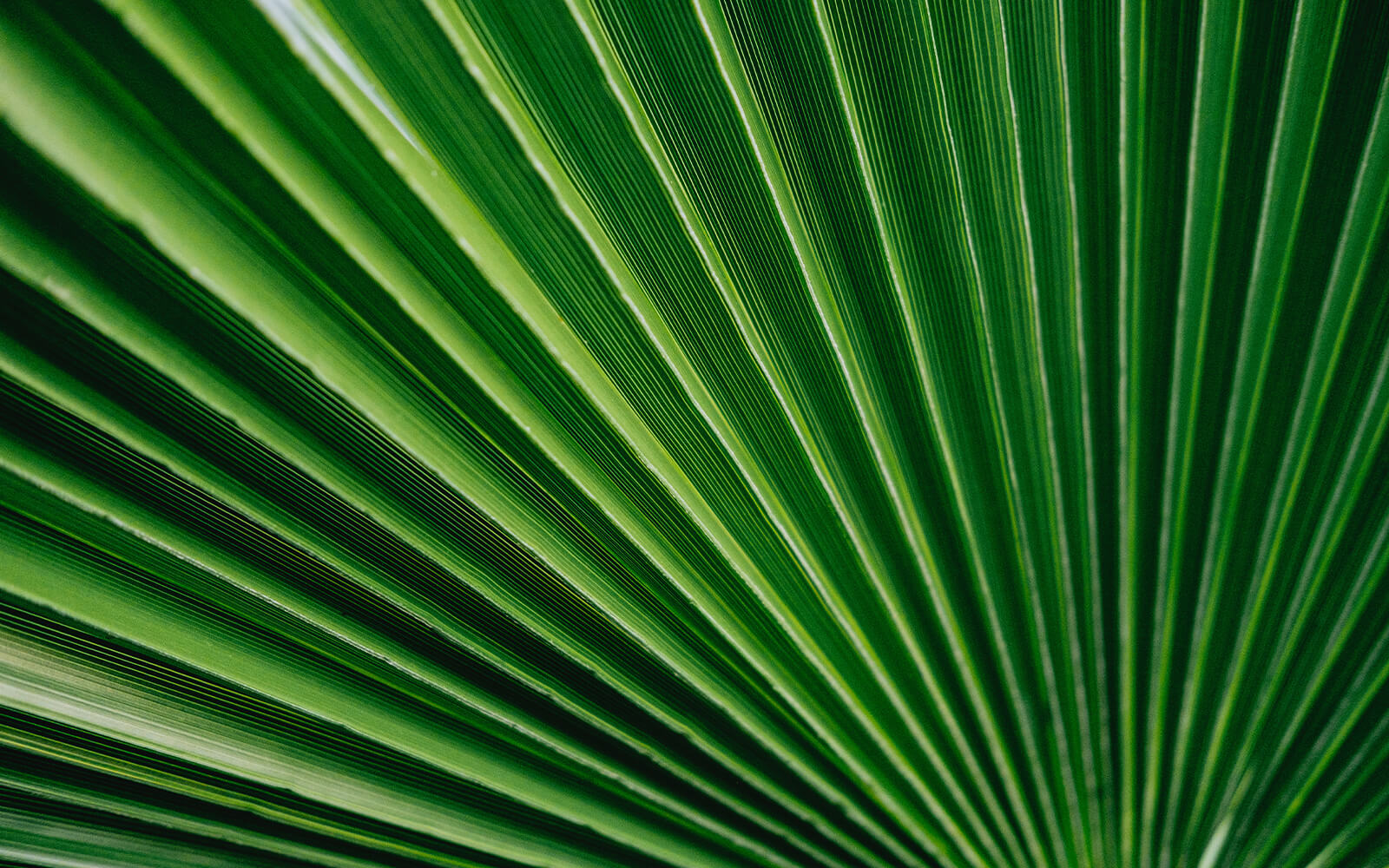 Why our campaign matters
Illuminating the next generation of leaders
Changing our world for the better takes passion, vision, and drive—qualities that often take root in classrooms, labs, fields, or studios where students begin their journey through higher education. These qualities will serve them for a lifetime, and our goal is to nurture today's passionate students into the global leaders of tomorrow.
At the college, we are building a more diverse and inclusive community; advancing discovery, learning, and creativity across our fields; and driving equitable change both locally and globally.
Leonidas Bachas
Dean, College of Arts and Sciences
To support the College of Arts and Sciences' goal of illuminating solutions to our world's most pressing problems, please contribute to the University of Miami's campaign for a brighter tomorrow.
Give now