Affirming our strengths. Achieving our potential.
At UHealth—University of Miami Health System—and the Leonard M. Miller School of Medicine, we are leaders in world-class patient care, groundbreaking research, transformational medical training, and community health programming. Support for Ever Brighter: The Campaign for Our Next Century, will further our mission to train the next generation of compassionate providers and visionary researchers, enhance the well-being of every patient we serve, and promote health equity throughout South Florida and beyond.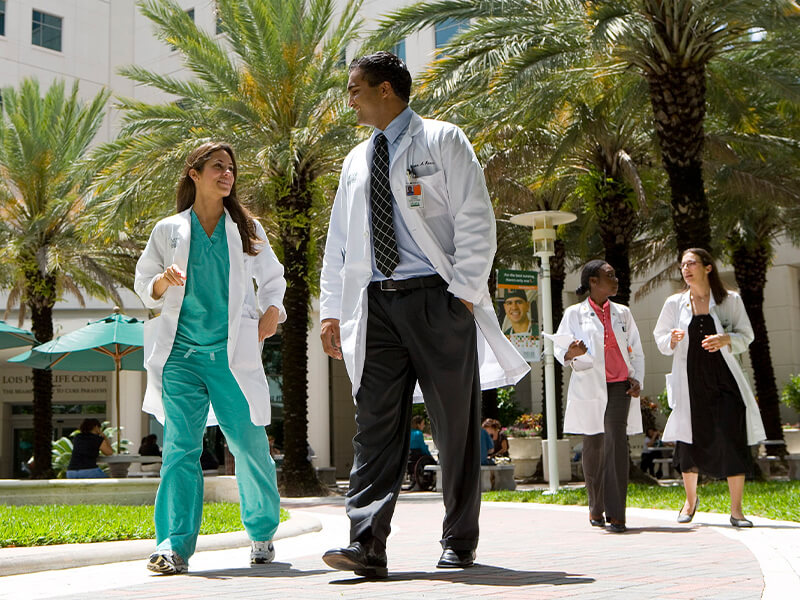 Brighter outcomes for health and wellness
Combating complex diseases through revolutionary discoveries
Our physician-scientists are unlocking the mysteries behind some of the world's most complex diseases. Through game-changing investigations, UHealth and the Miller School stand at the cusp of global leadership in treating and preventing brain diseases, tackling cancer at Sylvester Comprehensive Cancer Center, and exploring eye disorders at Bascom Palmer Eye Institute.
Philanthropic support will open the doors of discovery even wider and affirm our status as an international destination for research and treatment.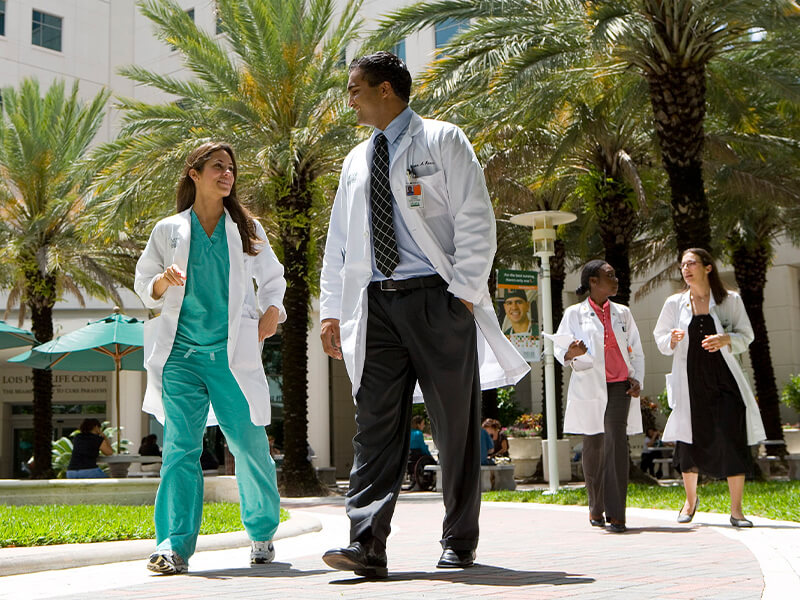 Why a campaign now?
Because our life-changing and life-saving work can't wait.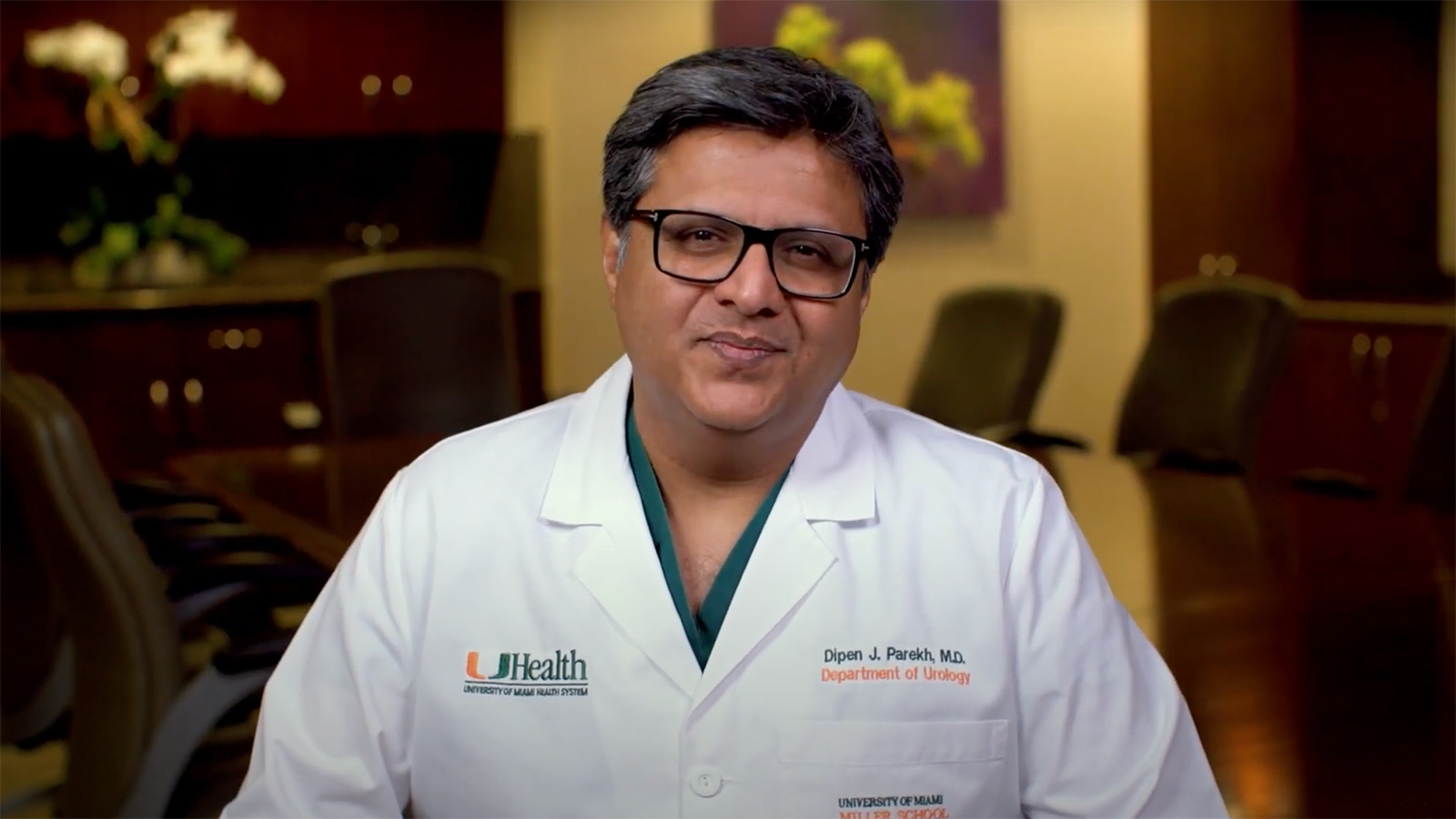 Since their founding, UHealth and the Miller School have been a beacon of hope. We developed the antiretroviral treatments that turned HIV into a treatable disease, created the world's first cardiopulmonary patient simulator, and designed targeted community programs like the Firefighter Cancer Initiative, which helps monitor and mitigate the risk of cancer among firefighters nationwide.
As the world addresses extreme health inequities, a global pandemic, and a growing trend toward personalized care, bold solutions are needed now more than ever—your generous support will advance our efforts to position UHealth and the Miller School at the forefront of innovation.
Bascom Palmer Eye Institute is listed as the No. 1 eye hospital in the nation by U.S. News & World Report and has been for 21 years.
---
Sylvester Comprehensive Cancer Center is the only nationally ranked and NCI designated cancer center in South Florida.
---
The Miller School of Medicine is Florida's top National Institutes of Health (NIH)-funded institution.
---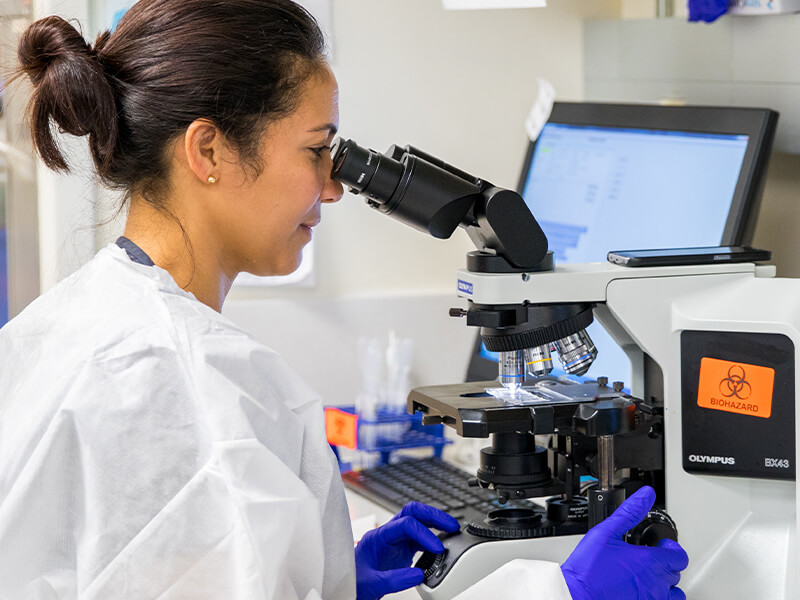 Research: Transformative discoveries
We are seeking support for a medical research endowment and research scholars program—a cornerstone funding goal that will allow us to drastically expand our research enterprise and establish a world-class research facility at UHealth and the Miller School with state-of-the-art laboratories, cutting-edge equipment, and space for our physician-scientists to pursue innovative treatments and cures.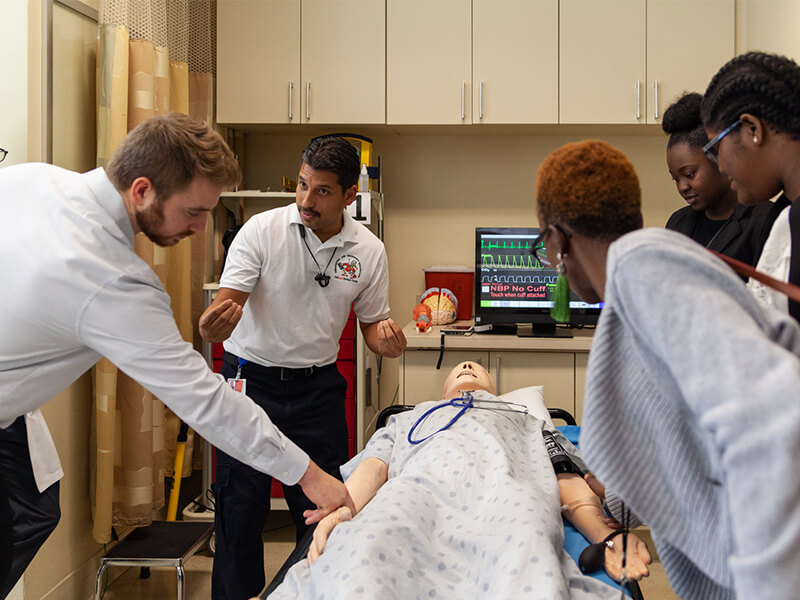 Education: Inspiring the next generation
We are educating aspiring physicians who will shape the future of medicine, champion new discoveries, and eventually take up the mantle of leadership at UHealth and the Miller School, as well as nationally. The campaign supports significant upgrades to our facilities, scholarships, and novel curriculum offerings across our academic enterprise.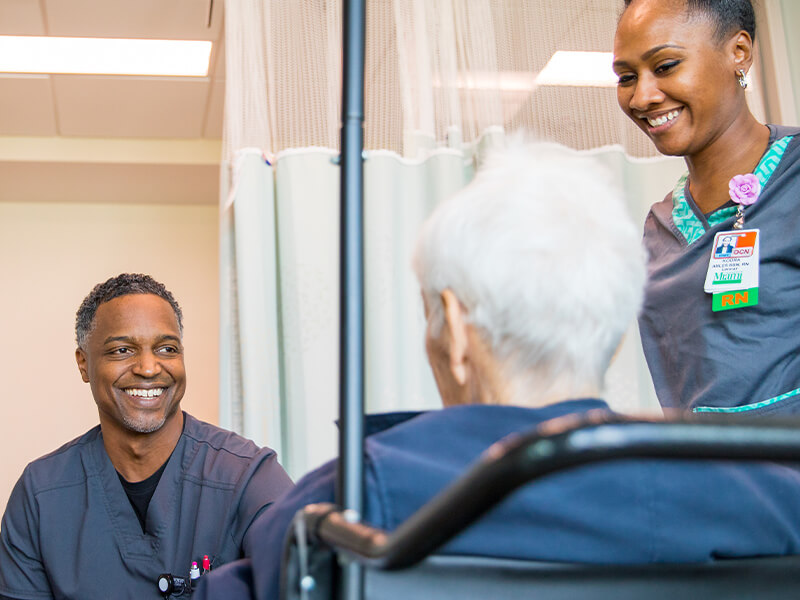 Patient care: Only the best
With your support, we will continue to improve the patient experience through capital projects, increased recruitment, and care initiatives that elevate our status as one of the nation's premier academic health systems.
Health equity: Stronger communities
The campaign will advance our mission to serve one of the world's most diverse populations and improve health equity in South Florida, enabling people in the communities we serve to live longer, healthier lives.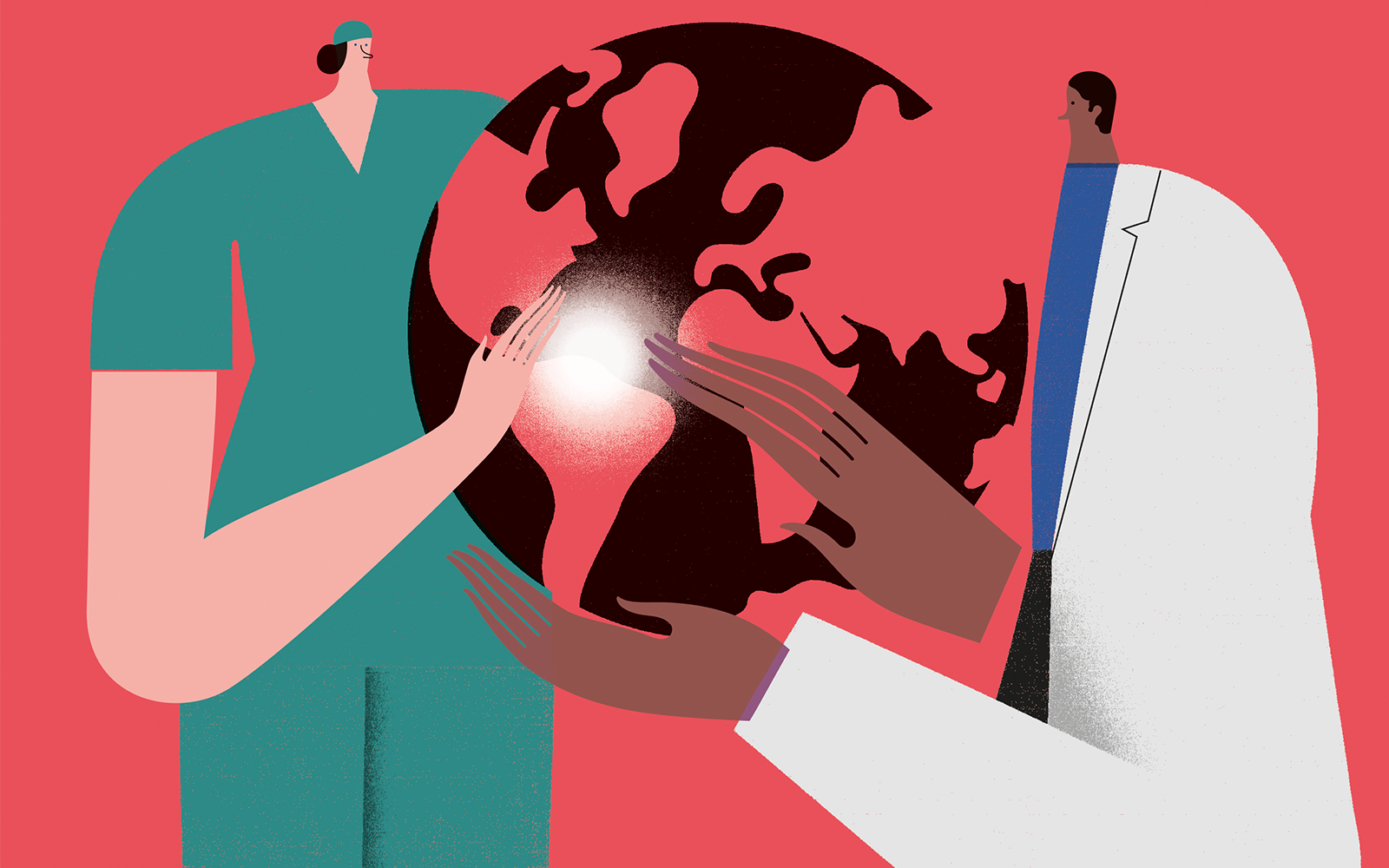 MEDICINE MAGAZINE | FALL 2022
Global Outreach
The latest edition of University of Miami Medicine Magazine is here! We invite you on the Miller School's journey to heal the world. From within the walls of our great institution, to our local underserved communities, to countries across the globe that are in critical need, our teams are collectively transforming the health of humanity.
To support UHealth and the Miller School's work to realize better outcomes for a healthier world, please contribute to the University of Miami's campaign for a brighter tomorrow.
Give now