Leaders in health
Miller School of Medicine
Affirming our strengths. Achieving our potential.
At the Leonard M. Miller School of Medicine, we are leaders in world-class medical education, groundbreaking research, and impactful community health programming. Support for Ever Brighter: The Campaign for Our Next Century, will further our work to train the next generation of compassionate health care providers and visionary researchers, promote health equity throughout South Florida and beyond, and position the Miller School to become one of the nation's preeminent medical institutions.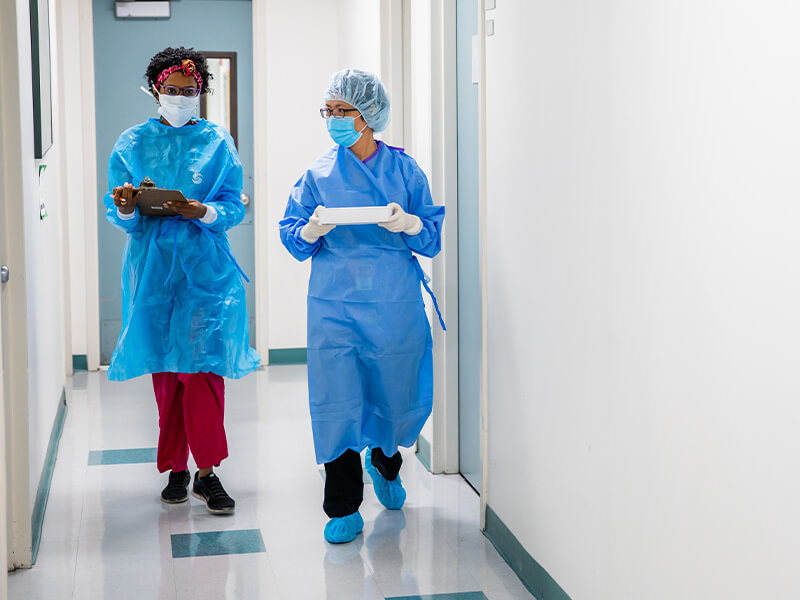 Brighter health
Combating complex diseases through revolutionary discoveries
Our physician-scientists are unlocking the mysteries behind some of the world's most complex diseases—identifying how changes in the brain's white matter can lead to certain cognitive disorders, leading the charge behind finding new therapies for cancer, and working toward the completion of the first human eye transplant in history. Through these game-changing investigations, the Miller School stands at the cusp of global leadership in researching, treating, and preventing life-altering diseases.
Philanthropic support will open the doors of discovery even wider and affirm our status as an international destination for research and treatment.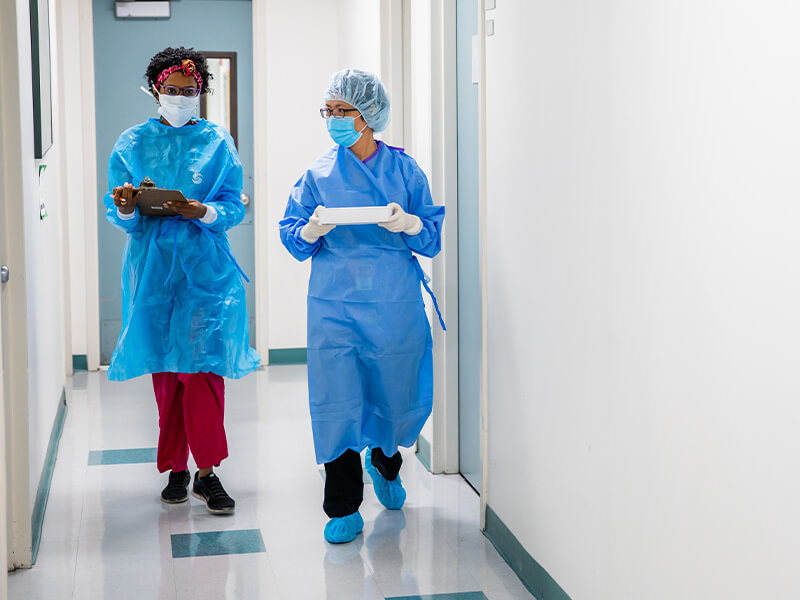 Why a campaign now?
Our work to advance the best and brightest health solutions can't wait.
Since its founding, the Miller School has been a beacon of hope in the medical sphere. We developed the antiretroviral treatments that turned HIV into a treatable disease, created the world's first cardiopulmonary patient simulator, and designed targeted community programs like the Mitchell Wolfson Sr. Department of Community Service (DOCS), which provides vital health screenings every year to more than 1,800 patients in our underserved communities.
As the world addresses extreme health inequities, a global pandemic, and a growing trend toward personalized care, three bold solutions are needed now more than ever—your generous support will advance our efforts to position the Miller School at the forefront of innovation.
The Miller School of Medicine is Florida's top National Institutes of Health (NIH)-funded institution.
---
The Miller School's Department of Genetics ranks second in the nation in NIH funding.
---
In the past three years, the Miller School has climbed seven spots among the top 50 medical schools, according to U.S. News & World Report.
---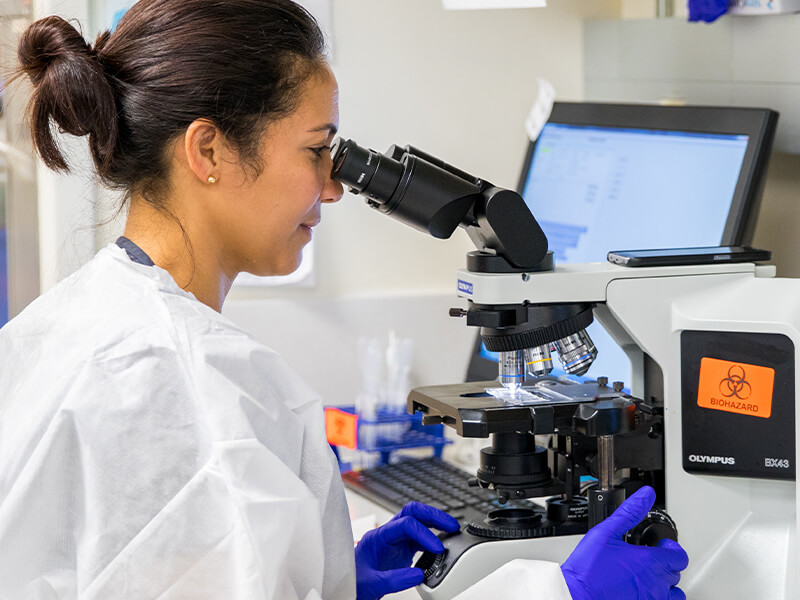 Groundbreaking research and discoveries
We are seeking support for a medical research endowment and research scholars program—a cornerstone funding goal that will establish a world-class research facility at the Miller School with state-of-the-art laboratories, equipment, and space for our physician-scientists to pursue innovative treatments and cures.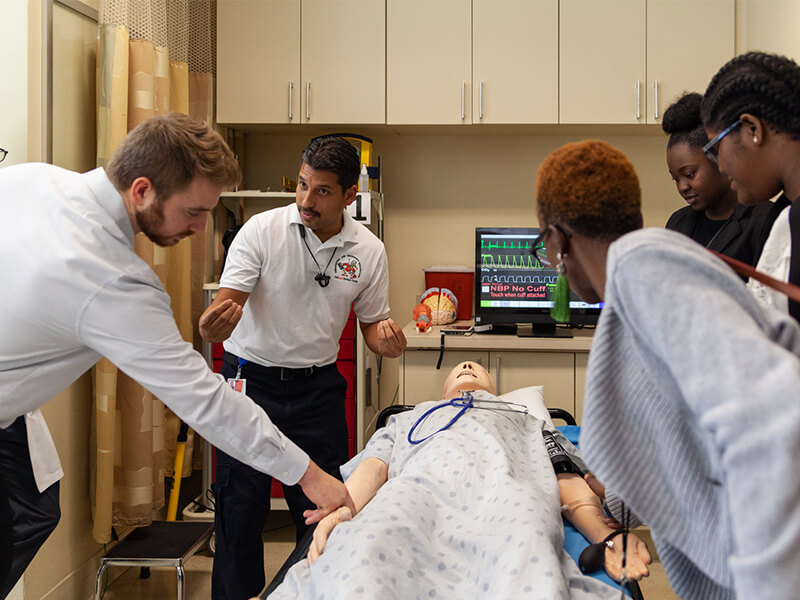 Next-generation medical education
We are educating aspiring physicians who will shape the future of medicine, champion new discoveries, and eventually take up the mantle of health care leadership worldwide. The campaign supports significant upgrades to our facilities, scholarships, and novel curriculum offerings across our academic enterprise.
Promoting health equity in our communities and beyond
The Miller School's growth in research funding and reputation has been fueled by an increase in applicants who are more competitive and better qualified than ever. The campaign will advance our mission to enable this influx of talented new students to serve our community—one of the world's most diverse populations—and improve health equity in South Florida.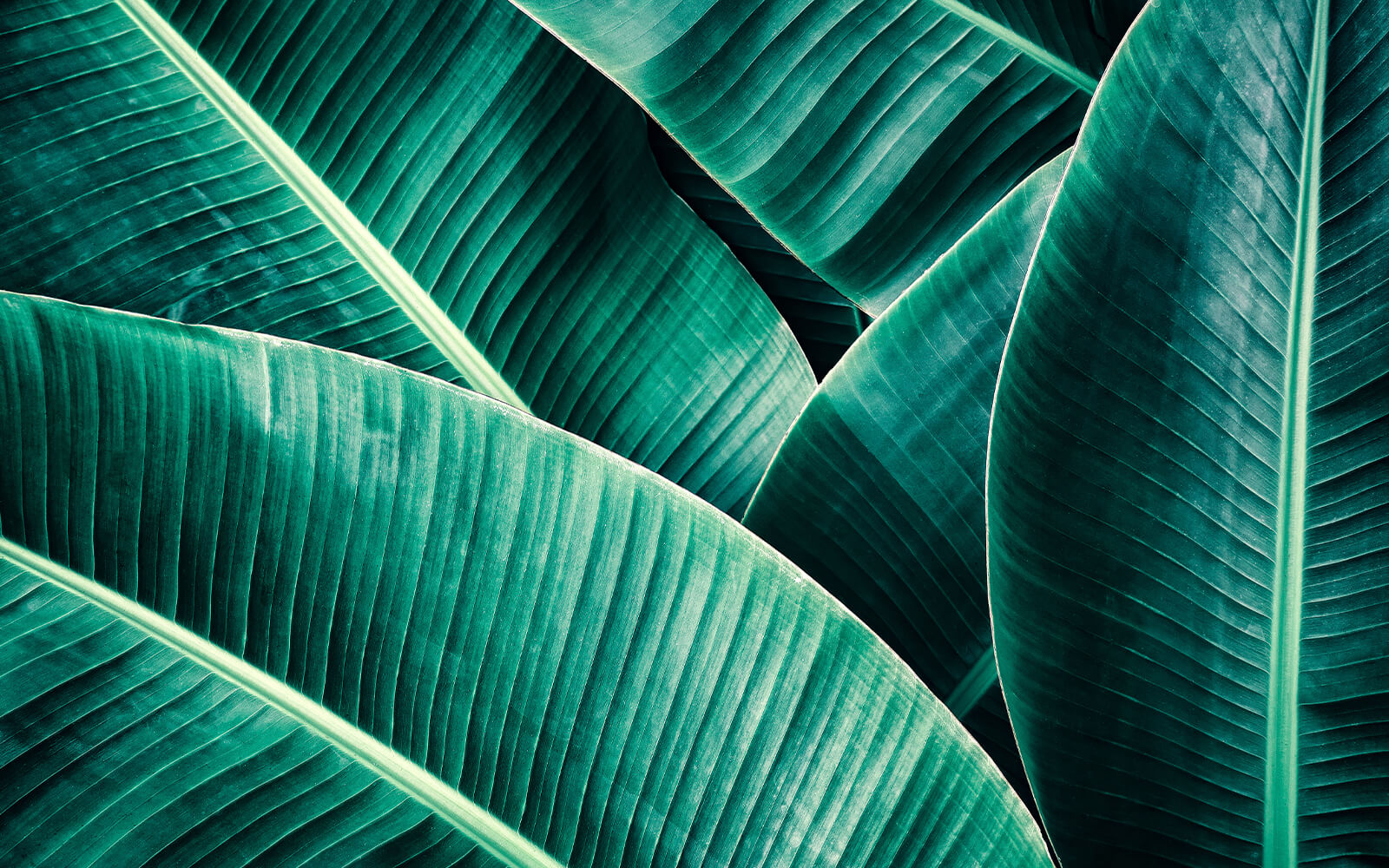 Why support matters
Support a Medical Scholar
Accomplished, passionate, and inspired individuals seeking the best medical education cannot reach their full potential without you. Help the Miller School of Medicine train the next generation of transformative leaders in health care. Our scholars need your support, and the future of medicine needs your philanthropic leadership. Make the dreams of our medical scholars a reality.
The Miller School is on a trajectory to becoming one of the preeminent medical schools. We are training the next generation of top physicians and conducting innovative research to ease human suffering.
Henri R. Ford, M.D., M.H.A.
Dean and Chief Academic Officer
Gold Humanism Honor Society Inducts 32 Miller School Students
For John Tsatalis, practicing medicine in the spirit of humanism means "listening to patients' hearts with more than your stethoscope." For Allison Draper, humanism is acknowledging every patient as an individual, and for Duyen Vo it is taking action to resolve suffering on both the individual and community level.
Miller School Awarded National Grant to Address Health Disparities During Pandemic
A new grant from the Association of American Medical Colleges (AAMC) will advance the University of Miami Miller School of Medicine's outreach to Miami's underserved West Grove community. The AAMC "Nurturing Experiences for Tomorrow's Community Leaders" (NEXT) Awards provide funding to UM and four other U.S. medical schools to enhance learning opportunities to address health disparities while promoting collaboration among diverse stakeholders.
To support the Miller School's mission to realize better outcomes for a healthier world, please contribute to the University of Miami's campaign for a brighter tomorrow.
Give now